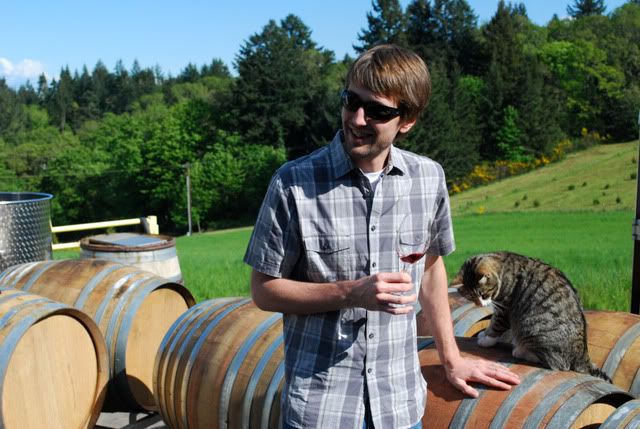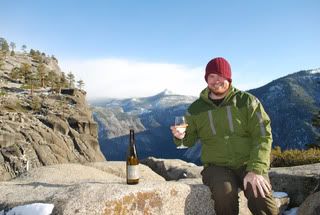 Dan and Chas are friends that live in Portland, Oregon.  They both work in high tech, and met in the cafeteria on night shift.  Neither one grew up with an appreciation for wine, but discovered it in the late 2000's thanks to the enthusiasm of another friend.  Thanks Steve!  Dan's breakthrough wine was a bottle of German Riesling, and Chas's was a bottle of Oregon Pinot Noir.  Having extremely nerdy backgrounds, they both enjoyed writing tasting notes and saving them online.  They post notes on CellarTracker, Dan as subtlet, and Chas as gripNsip.  As wine gatherings became a weekly occurrence, they realized that the opportunity was there to make videos.   The technology was available, and at that point there wasn't very much wine related video content available.  So, on July 23rd of 2009, the first episode of Wine Is Serious Business was posted.  The name was inspired by a popular meme that was quite useful when people got too worked up on the internet.  It's funny, but it's also a reminder that their interaction with wine is supposed to be  it fun and friendly.
Wine Is Serious Business is now one of the longest running wine video blogs on the internet.  It focuses heavily on wines from the Pacific Northwest, with regular side trips to German and American Rieslings, and occasional detours elsewhere.  Content is generally posted weekly, with occasional breaks when scheduling difficulties or lengthy vacations arise.  Yearly top 10 lists are published, and occasional collections of written tasting notes appear as well.
Both Dan and Chas are quite fond of their day jobs, and they enjoy being able to talk about wine as enthusiasts and consumers.