We've featured wines from Weingut Ackermann in the past, and the Junglen family in Zeltingen have been among our earliest and best friends in Germany thanks to introductions from Ewald Moseler and Barnaby and Olga Tuttle. We are very excited to bring you a conversation with Anne. With her husband Harald, she is the second generation of the winery. They run an estate of about 3 hectares (~7 acres), and do all the farming, wine making, and selling. They make excellent Riesling from all three Zeltinger vineyards, and run a great guest house in the village. Their son Marius has studied wine making all over the world, including a harvest with Fausse Piste here in Oregon, and has returned to Germany. He works full time in the cellar at Markus Molitor, and still makes time to begin his wine making at the family estate. We taste a 2016 Kabinett from the Zeltinger Sonnenuhr made by Harald, and one made by Marius, as well as a 2015 Spatlese from the Schlossberg that is consistently one of my favorite German wines. Finally, we get a blind taste of something special from the treasure chamber!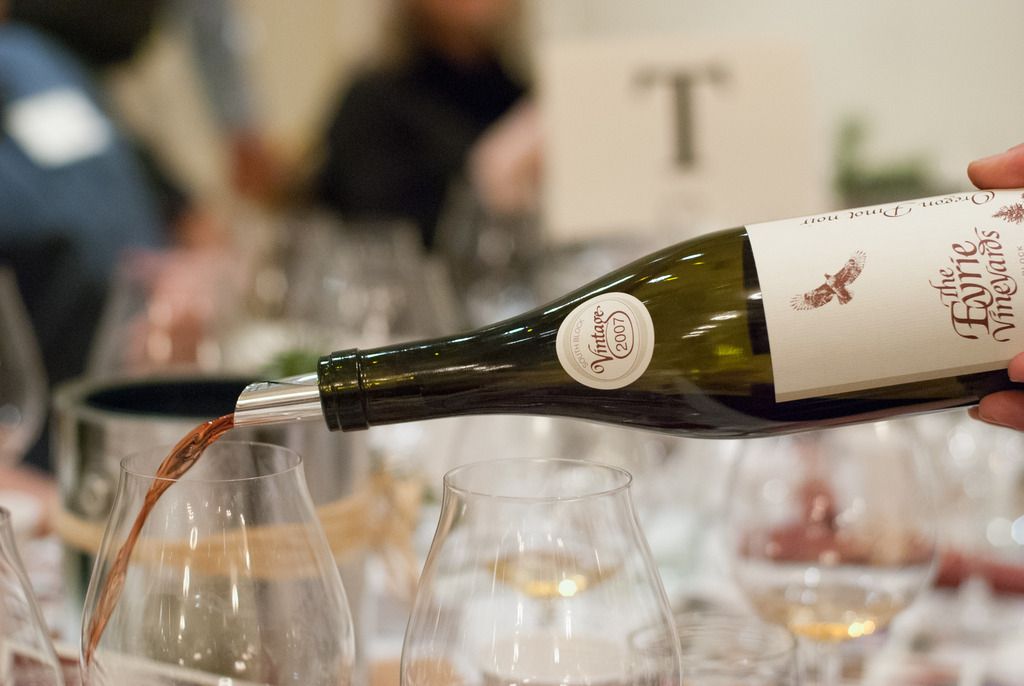 On February 22nd, 1965, David Lett began the first plantings of Pinot Noir and other varieties in the Willamette Valley. Exactly fifty years later, we experienced a well curated once-in-a-lifetime tasting of Eyrie wines spanning five decades.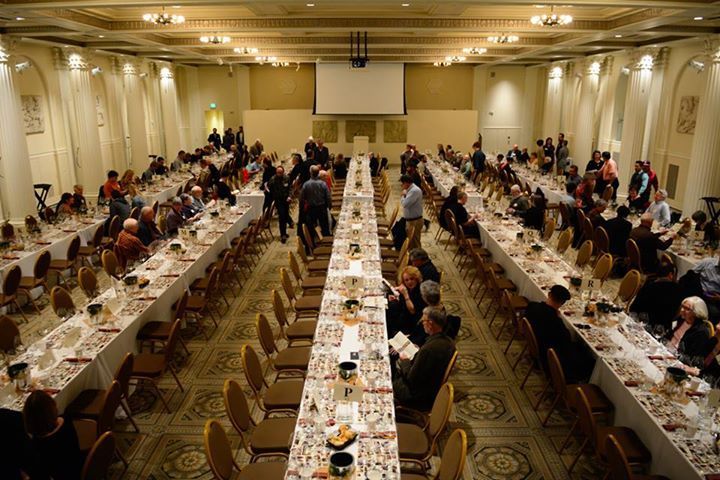 In a large room at the Portland Art Museum, flanked by casts of famous Greek and Roman sculptures, The Eyrie Vineyards team had gathered a large group of fans, friends, and family to celebrate their fiftieth anniversary. The room was filled with equal parts excitement, awe, and gratitude as Diana and Jason verbally shared parts of their story, and fantastic treasures from the cellar made their own statements in the glass.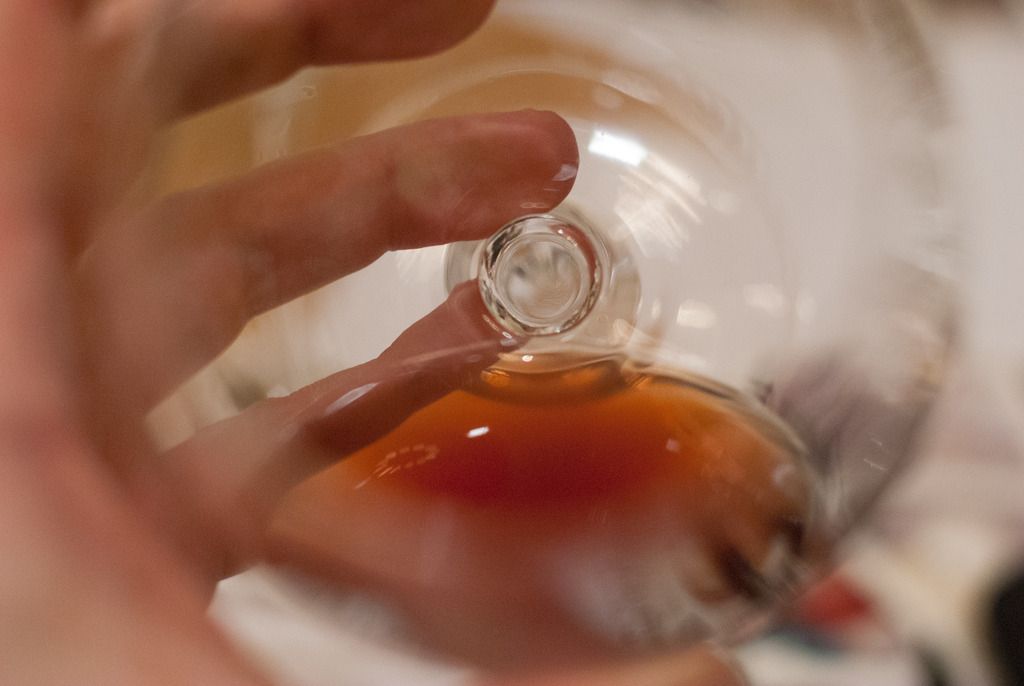 Early in life, David Lett had become captivated by wine. In an old letter, shown during the event, he described the depth of his new commitment to a friend, "… I had discovered the only real thing which would fulfill my life and satisfy my ideals. Thus, to quote you, I 'turned winewards.'" This turn was deliberate and determined. Much was discussed and shown of the extensive research David had done as a young man. He pored over old French research on grapes and climate, going so far as to hand-copy pages from hard to find texts for later reference. He compiled a personal library of Oregon soil and climate records, using them all to find candidates for his first plantings. The extent of his investigations was impressive, as was his decision to document so much of it. Throughout the afternoon, many sketches and writings were shared from his notebooks, adding a personal touch to the discussion of difficult decisions made fifty years ago.
The full room demonstrated the range of lives touched during the last five decades. In the seats were fellow pioneers, who took similar long-shot chances with planting literal roots in the Willamette Valley. Other seats were filled with club members across generations, a handful held international professional press, and fortunately, a few held some amateur local bloggers. Also present were members of today's staff, including Javier Garcia. Javier is the vineyard manager who has worked these vines side by side with the Letts for all but the first fifteen vintages. His efforts were represented in all but five of the wines tasted at the event. Let that sink in for a moment: Thirty five years of continuous vine management for the same winery would be a notable career in the established wine regions of the Old World. Given the challenge of growing vines in an un-tested region with no market precedent, it's another impressive and little known piece of Eyrie's history.
Thank you to Diana Lett, Jason Lett, Javier Garcia, and everyone at The Eyrie Vineyards for this amazing trip through wine history.
The 70's
This flight was a look back into the first years of production for The Eyrie Vineyards. In previous write ups, Dan has addressed the amazing longevity and balance of these old Pinot Noirs, and how remarkable it is that this was achieved by a young and inexperienced wine maker. This event made clear that David Lett was devoted to research and records, and his studies served him very well. This was the first chance that we've had to taste such old white wines, and they were quite remarkable. As far as we know, theirs was the only Pinot Gris growing in the New World during these years. And, if that's the case, the wine poured at this event represents 2% of the New World's production of Pinot Gris in 1977! It was a different time indeed. The Barrel Reserve Pinot Noirs were specific barrels that David had set aside for extended aging in barrel. This was typically due to more intense tannic structure that he wanted to give more time to develop. Only a single barrel of the 76 Barrel Reserve was created.
1977 Eyrie Vineyards Pinot Gris – USA, Oregon, Willamette Valley, Dundee Hills
The nose shows some fresh apples, as well as dried apples showing the age of the wine. Scents of orange peel, bananna, and a sherry like aroma are present as well. It's very soft on contact with the palate. Young apple flavors start things out, and a touch of sherry flavor and saline minerality add complexity. Crisp apple textured acidity persists through the experience. The interplay between aged and fresh fruit flavors is quite engaging. A fascinating experience. (dpj)

This wine evolved so much in glass in the short time I got with it. Initially on the nose, cured meats, dried lemons, lemon candy, honey, a bit of oxidative funkiness. On the palate the acid was freaking awesome! Killer high-toned, intense acidity showed through citrus, lime, granny smith apple skin and mineral. This was showing some tannins and I was really into it, giving it some added texture. Lightly oxidized but in no way distracting. The acid carries this wine for a very long time, the finish drags on for what seems like ever. My favorite white wine of the entire night. (cws)

1973 Eyrie Vineyards Chardonnay – USA, Oregon, Willamette Valley
Golden apple aromas are mixed with plenty of oak, drawing you into the glass. Scents of earth and roast ham add some complexity. Nothing here hints at the age of the wine. The fruit on the palate is fresh and engaging. This shows mind blowing youth! On immediate contact, it seems austere, and apple acidity starts a slow build. Crisp bright apple flavors quickly follow, building with the acidity, and gaining weight and ripeness. The oak is a polite companion to the fruit, and never dominant. The acidity lingers refreshingly with a delicate touch while the balanced and captivating flavors slowly fade. This is gorgeous! (dpj)

Again a wildly evolving wine in glass. Inital nose of oak, ripe stonefruit, apple, spice. In the mouth a very gentle and balanced experience, lemon, young stonefruit, melon and spice. Balanced, linear and focused. Surprisingly fresh considering the age, I would never had correctly guessed the age. After the tasting many people commented that this was their favorite white wine tonight. (cws)

1976 Eyrie Vineyards Pinot Noir Barrel Reserve – USA, Oregon, Willamette Valley, Dundee Hills
The bouquet immediately reminds me of trees in the forest. Hibiscus flower scents mix with some cherries, a touch of some solvent aroma, and some seasoned salt. Cherries and a touch of oak show immediately when tasted. The fruit persists on the palate along with a touch of oak flavor, and a bit of funk. The acidity is fantastic, as I've come to expect in these old wines. Cherry pit flavors linger on the finish, with light cherry juice and acidity. The age shows itself as the mature tannins linger and grip slowly into the gums. (dpj)

Cloudy in glass. Smells of fig, caramel, strawberry preserves and cooked beef. Still a very structured wine in mouth. Cherries, both ripe and youthful, dark earth, a bit of old wood. Didn't show as well as some of the other wines but still really delicious. (cws)

1972 Eyrie Vineyards Pinot Noir – USA, Oregon, Willamette Valley, Dundee Hills
The nose is engaging and complex. Deep cherry scents are entwined with dried cherries, a touch of oak, and some red tea. The wine is gentle and pure on contact. The duo of dried and ripe cherries show themselves here as well. The age of the wine shows with the dried fruit, and a touch of oak on the mid palate. The acidity is just right, keeping the wine crisp, and settling into the gums on the finish. The red tea, dried cherries, and some oak linger, and the tannins build on the back of the tongue after multiple sips. (dpj)

Bright ruby color in glass, doesn't show it's age. Nose of cherry candy, strawberry preserves, dried herbs and lightly floral with good depth. The palate is an absolutely seemless and integrated experience, bright fresh strawberries and raspberry with hints of menthol and herbs. Long, balanced. Absolutely delicous. (cws)
The 80's
In the 80's, success had begun to materialize. Remarkable blind tasting results in France had brought them to the attention of international press and wine estates. The local community was slowly growing, and attracting interest, and Jason said that a result of this was that his father kept even more wine in the cellar for aging.

1983 Eyrie Vineyards Pinot Gris – USA, Oregon, Willamette Valley, Dundee Hills
The nose is magnificent! It mainly smells like a fresh bowl full of caramel corn, somehow doing this without being too heavy. Scents of apple and Asian pear add even more attraction to the experience. It is clean, crisp, and round on the palate. This is on point! Fresh apples and Asian pears show cleanly on the palate. The fruit has a strong sense of purity and depth to it. A touch of dried apple shows as we start in on the finish. Clean and clear acid keeps everything lively, and lasts forever, slowly sinking into the gums on the finish. While the acidity evolves, the great fruit flavors preside on the center of the palate with elegant weight long into the finish. I think this is the best Pinot Gris I've ever tasted! (dpj)

Initial nose of buttered popcorn but the more you smell there is something under that aroma, almost like still fermenting grapes, reminding me of federweißer we had in Germany. More balanced than the 1977, green melon, lemon pie, long acid and a long, expressive finish. (cws)

1984 Eyrie Vineyards Chardonnay – USA, Oregon, Willamette Valley
The nose is decadent, complex, and engaging. Scents of apricots and orange peel are present, but underneath it all is some deep, enchanting honey. When tasted, it starts out delicately. The acidity is the first thing to grow on the palate, with the texture of barely ripe apples. Apple flavors come next, blended with some rounded oak, while apricots linger in the background. A touch of dried fruit hints at the age of this wine, but if I didn't know, I'd never guess the actual age. The acidity lingers long and pure on the finish along with enjoyable apple flavors. The fruit and acidity are lovely. (dpj)

Very golden color in glass. Nose of granny smith apple, grape lees, lime and fresh herbs. Tastes like a sour beer initially, apricots, oranges, intensely puckering. As the wine finishes this flavor of honey and caramel picks up intensity as the acid relaxes. Totally delicious and complex. (cws)

1986 Eyrie Vineyards Pinot Noir Barrel Reserve – USA, Oregon, Willamette Valley, Dundee Hills
The nose here shows some darker character, showing scents of black earth and leather lightened by tart red cherries and a touch of rhubarb. A great burst of sour cherries coupled with full acidity starts things out when tasted. Apple like acidity is fully present from the mid palate onward, and some apple fruit flavors keep things clean and lighten the overall flavor. The cherry flavors are pure, deep, and engaging. The fruit really bounces around on the palate. The finish is balanced and long with spice notes lingering along with polite but firm tannins. I love it. (dpj)

Super complex nose, cherries, tea, spice, dried fig, fresh raspberry. Really all-over-the-place and changing in glass. In the mouth baked cherry, sour apple, and pomegranate give way to red tea, leather and richness in the finish. More balanced than the '76, drinking better tonight in my opinion. (cws)

1980 Eyrie Vineyards Pinot Noir South Block Reserve – USA, Oregon, Willamette Valley
The bouquet contains a good mix of light and dark components, showing hibiscus and cherries supported by black earth and some oak. Strawberries show quickly when tasted, and the grow in depth and intensity across the mid palate. Raspberries appear on the mid palate as well, complimenting the strawberry flavors wonderfully. The acidity sits around the outside of the mouth while the fruit sits in the center with full strength. Acid and tannins grow slowly on the finish, eventually fully drying the palate. This provides great evolution and contrast with the bright and sweet fruit. Dried roses linger on the finish along with the fading fruit, and the only hint of age comes very late, as a ghost of dried fruit briefly appears. This shows incredible length, intensity, and complexity. The evolution across the palate is constant, with different flavors and textures constantly exchanging control. This is a dramatically different experience than when I tasted this last! (dpj)

Again complex and changing in glass minute to minute. Nose of fresh herbs, over-ripe red Oregon berries, sour cherry, red tea, leather. The palate pops with fruit and acid, ripe cherries and red berries, tea. Complex and changing with each sip, sometimes the age shows and sometimes it's all fresh. Firm but gentle tannins and long, bright acid. Crazy wine. An iron fist in a velvet glove. (cws)
The 90's
During the 90's, still under David's direction, the growth of the winery continued. During these years the dreaded Phylloxera was diagnosed in other Dundee Hills vineyards, but fortunately, The Eyrie stayed free of this parasite through the entirety of the 90s. The provided brochure pointed out an interesting fact. Did you know that 1992 was the hottest in the Eyrie's history? The grapes for the South Block Reserve that year were harvested on September 5th!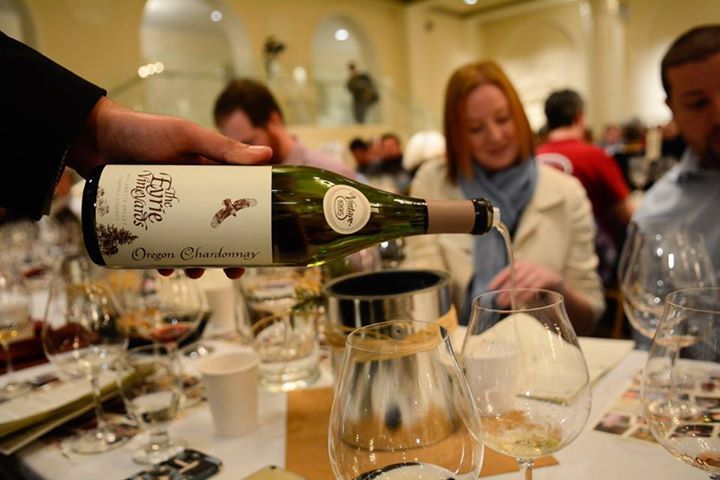 1991 Eyrie Vineyards Pinot Gris – USA, Oregon, Willamette Valley, Dundee Hills
Scents of buttered popcorn mingle with a touch of apple, stony stream minerality, and a bit of caramel. On the palate, apples with a touch of butter and cream show early. Good pure apple and pear flavors stay light and delicate on the mid palate while providing full flavor. Overall the wine is gentle, and a dusty texture is present from the mid palate out through the finish. (dpj)

Caramel corn and freshly smashed grapes, green melon. A balance of fresh citrus and melon fruit flavor and richer flavors of honey and caramel in the mouth. Great acidity that provided lift and length. (cws)

1995 Eyrie Vineyards Chardonnay – USA, Oregon, Willamette Valley
The nose shows lots of depth and invites contemplation. Scents of lemon and herbs are very deep and thoroughly enjoyable while a faint buttery note rounds them out. Delicate and complex yellow apple flavors show when tasted, appearing early and lasting long. The wine shows some good mineral character on the mid palate. The acidity has great apple character, and it keeps the wine delicate and friendly. This is a refreshing treat! (dpj)

Smells crazy, like a handful of smashed ripe chardonnay grapes. Not showing much else, but these flavors were captivating simply by their intensity and purity. Tastes very similar, fresh and pure chardonnay grapes, a bit of fresh lime in the finish. Killer texture and depth. I didn't sense any oxidation. Killer wine. (cws)

1998 Eyrie Vineyards Pinot Noir – USA, Oregon, Willamette Valley
Baked cherry scents show in the glass, along with baked pie crust and some hibiscus. On tasting, nice cherry fruit flavors present themselves early. The wine starts out with a gentle texture, and a great rise of cranberry and tart cherry flavors soon follows. It shows great depth in the mid palate, with cherries and dark earth mixing on the center of the palate. The acidity is delicate, and gentle but present tannins wait until the finish to show themselves. I love the burst of fruit on the mid palate here. (dpj)

Initially this smelled like gasoline to me, digging further old cherries, red apple and the "Oregon funk" emerged. Tastes wonderful, strawberry preserves, red tea, old wood, cherry pit and a hint of menthol. Wonderful acidity. Drinking really well.

1992 Eyrie Vineyards Pinot Noir South Block Reserve – USA, Oregon, Willamette Valley
The nose is engaging, showing scents of nutmeg and brown sugar wrapped around cherries and a sense of minerality. It's gentle on contact, with a quick evolution into flavors of raspberry and strawberries. The strawberries stay elegant and gentle while still delivering great intensity. Very gentle tannins and even acidity provide balance while keeping this very accesible. Strawberry flavors echo on the finish along with a touch of guava and clean acidity. The flavors are engaging and the texture is clean and clear from beginning to end. (dpj)

Complex aromas of ripe red fruit, pomegranate and red tea. Doesn't give away it's age on both nose and palate. Wonderful texture with flavors of ripe, fresh red berries and cherry, spice, black tea, toasted wood and herbs. Long, balanced expression and a finish that drags on forever. My favorite Pinot Noir of the event (cws)
The 2000's
The first decade of the new century was a time of transition, and the stories told were full of emotion. The 05 Pinot Noir estate was Jason's first as the head of Eyrie Vineyards, and he spoke of fear and responsibility as he took over the many complicated tasks and decisions involved in running the winery. David continued to make the South Block Reserve wines, until his last one in 2007. Jason told the story of David considering the pressed juice in 2007, and slowly walking over to pick up a beach ball sized bundle of stems from the destemmer, and adding them to the wine to contribute structure and depth in this challenging year.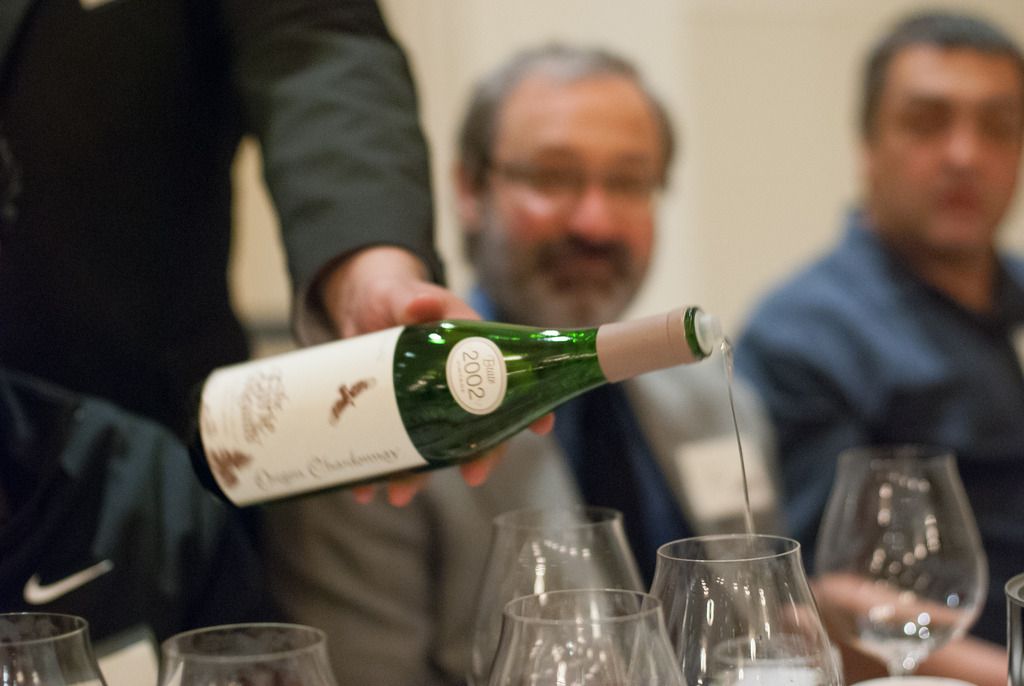 2004 Eyrie Vineyards Pinot Gris Original Vines – USA, Oregon, Willamette Valley, Dundee Hills
White flower aromas mix with scents of yellow cake and a bit of lemon. Light orange zest flavors start things out on the palate. It's backed by light floral flavors and a touch of golden apple with peel. This is very delicate and clean. (dpj)

Smells really good, star fruit, lemons, ripe granny smith apple. On the palate this is popping with bright acid, limes, orange melon, lightly sour entering the finish. Very delicious overall. (cws)

2002 Eyrie Vineyards Chardonnay – USA, Oregon, Willamette Valley
The nose primarily shows pears and a saline minerality with a bit of lemon and bread dough aroma in the back ground. On the palate, it delivers a fantastic interplay between fruit and oak. Delicate, pure, and golden apples blend with Asian pears and the faintest ghost of caramel. A fantastic sense of minerality shows, and the acidity contributes to an overall feeling of freshness and lightness. The acidity lingers, drying slowly and keeping your attention on the experience. (dpj)

Maybe it was the last pour, but this smelled very similar to the '95, all fresh smashed grapes. It did differ on the palate, lightly rich flavors with ripe apple, grapes, limes. As the acid relaxes flavors of caramel and popcorn emerge which was in my opinion, freaking awesome. (cws)

2005 Eyrie Vineyards Pinot Noir – USA, Oregon, Willamette Valley
The nose holds scents of cinnamon, oak, and some cherries. Tart cherries with an edge of cranberry flavor appear early on. Full lime styled acidity keeps things crisp. The mid palate shows tart cherries with the pit intact, and these flavors linger on out to the finish. Both the structure and fruit are full and forward from the mid palate well into the finish. (dpj)

Note-taking often leads to getting rushed through flights at tastings, and my note on this wine was lacking due to that. A delicious wine with dusty tannins and nice roundness and balance. Chalky, bright red fruit, light tartness in finish. (cws)

2007 Eyrie Vineyards Pinot Noir South Block Reserve – USA, Oregon, Willamette Valley
The nose has a lot going on. On the fruity side, scents of fresh apples and lemon zest are mixed with a touch of dried cherries. On the structural side, there are smoky aromas as well as some earthy funk. When tasted, it starts out delicately. The texture is enjoyable right away, and cherries, with pits, show great depth. Pure apple flavors appear as well. This has killer elegance on the finish. The fruit flavors hang on faintly as the acidity dries things out very gently and slowly. (dpj)

Aromas of toasted wood, campfire, roses, red fruit. Intense in the mouth, big mid-palate length and finish. Balanced structure for this flavor intensity yet drinking suprisingly well already. (cws)
2012 Single Vineyards
This flight gave us a taste of the present, and a look toward the future. Of the five single vineyards in the Dundee Hills, only the Daphne and the Original Vines have had their own single vineyard Pinot Noir wines. In 2012 Jason made five single vineyard Pinot Noirs, to showcase the character of each. The labels are all adorned with water color paintings of the vineyard the wine came from.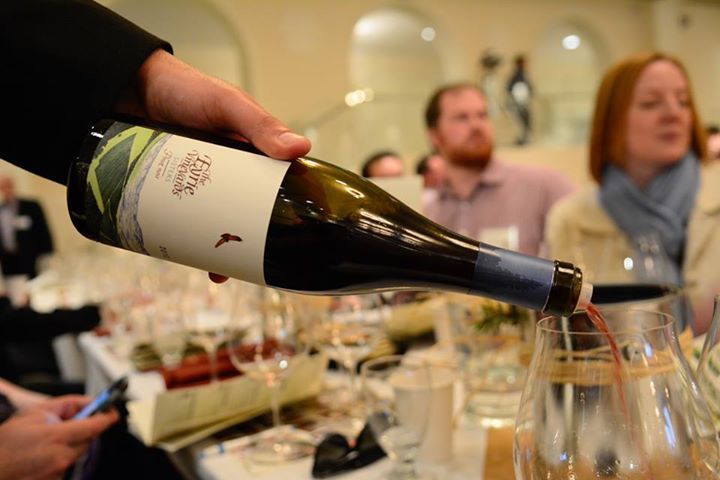 2012 Eyrie Vineyards Pinot Noir Sisters Vineyard – USA, Oregon, Willamette Valley, Dundee Hills
The nose shows an interesting mix of roses, tart cherries, and pizza crust. It's round on contact with the palate, showing spicy young cherries and raspberries. The raspberries edge out the cherries on later sips. The tannins have a dusty quality to them, and the acidity is pleasant with some green apple character. (dpj)

The 2012's were all very delicious but I had slowed down on note-taking at this point . This one seemed the least integrated and needed a bit more time in bottle if my memory serves me. (cws)

2012 Eyrie Vineyards Pinot Noir Outcrop Vineyard – USA, Oregon, Willamette Valley, Dundee Hills
The nose here is on the darker side, showing scents of roast beef and cranberries as well as some roses and cherries. When tasted, intensity builds quickly on the palate with dark cherries and apples showing well. The acidity is crisp, feeling like limes, and the tannins show a touch of dust. On the finish some dark earth shows, working well with the fruit from the mid palate. 89+ now, and I look forward to tasting this after it's got some more age on it. (dpj)
2012 Eyrie Vineyards Pinot Noir Rolling Green Vineyard – USA, Oregon, Willamette Valley, Dundee Hills
The nose here is a little austere, with aromas of apples and apple core in the forefront. Scents of plums and roses show behind the apples. When tasted, it starts out gently. Apple type acidity rises to become full across the palate, bring apple flavors along with it. Gentle cranberries and light cherry flavors work with the apples to add depth, and all three linger well into the finish. This shows a good sense of purity, and is thoroughly enjoyable. (dpj)
2012 Eyrie Vineyards Pinot Noir Reserve Daphne Vineyard – USA, Oregon, Willamette Valley, Dundee Hills
Full aromas of cherries, pomegranate, and nutmeg flow from the glass. The texture is immediately soft and gentle on the palate. Full cherry flavors are complemented by deep yellow apples that bring their acidity along with them. Soft tannins have a chalky edge to them, and the acidity makes the mouth pucker a little bit toward the finish. Overall though, the wine has a gentle feeling to it that lingers long, and is well complemented by the impressive depth to the cherry flavors. (dpj)
2012 Eyrie Vineyards Pinot Noir Original Vines – USA, Oregon, Willamette Valley, Dundee Hills
The nose shows dark cherries and grapefruit along with a touch of fire smoke. Dark cherry flavors show quickly, with a faint edge of ash from the fire on the nose. Great red grapefruit flavors evolve on the mid palate, backed by a touch of chalky minerality. The cherries and grapefruit work very well together. The acidity is very nice, and the wine has a sense of fullness that runs throughout the experience. (dpj)
The Toast
To wrap up the event, and to toast the future, we were served the Pinot Meunier Rose Brut Nature. This is a blend of Pinot Meunier from 2009 and 2001. Tirage was performed in January of 2013, and disgorged in January of 2015, just before this event.
NV Eyrie Vineyards Pinot Meunier Brut Nature 50th Anniversary – USA, Oregon, Willamette Valley, Dundee Hills
Deep aromas of complex honey show in the glass, backed by faint notes of salami that work as a great counterpoint to the dominant, sweeter scents. The bubbles go crazy on the palate on contact. They have fine texture, but there are lots of them! The honey suggested by the nose delivers accompanied by deep melon flavors, icy minerality, and some very ripe apples. A touch of dried fruit flavor suggests a little age on some component of the wine, but it adds some richness to the enjoyable experience as well. (dpj)
No discussion of Eyrie's library wines is complete without a discussion of their re-certification process. It's easy to see that their library wines sell for top dollar. For those in the know, the quality and rarity is certainly there to justify it, and Jason and his crew have undertaken an enormous task to ensure that nobody paying these prices for their library wines gets disappointed by a corked bottle, or one that oxidized more rapidly than the rest. Every single bottle is opened and tested, while being protected from exposure to oxygen. The healthy bottles are blended together, again under gas and the bottles are vigorously cleaned and then re-filled with the blend. This guarantees that all reconditioned bottles contain the same high quality wine, and minimizes the risk of bottle variation between tastings and purchased bottles. The bottles are then sealed with hi-tech DIAM 30 year corks. This is a large and very time consuming undertaking. One member of the staff, Jeremy, personally tasted over 1900 bottles himself leading up to this fiftieth anniversary event! To take it a step further, in the brochure, they published the failure rates of corks for each vintage tested in preparation for this event. It's a fascinating chart, and exposes the amount of heartache they have saved potential buyers of these special wines. A tragic fact is that the entire library of 1981 South Block Reserve was lost to TCA. Only rigorous testing of this nature would have caught this, and prevented lots of disappointment. This is remarkable commitment to quality, and to delivering an experience in line with what discerning wine drinkers expect from Pinot Noir at this price point.
Nobody in attendance can question the aging potential of Oregon Pinot Noir, Pinot Gris, or Chardonnay. While this is certainly old news for long time fans of The Eyrie's wines, and expectations were already high for the Pinot Noirs, the quality of the whites was eye opening for both of us, and I expect, many other experienced wine enthusiasts and professionals.
At the beginning of the event, Diana Lett shared a message. She spoke of how many faces in the room had been friends for decades, and had worked so hard on their dreams of wine long before Oregon was hip. She acknowledged the spirit of helpfulness and teamwork that helped the pioneers survive. She expressed hope that everyone present would help to continue the growth of the region, and help today's new endeavors find the same success the original pioneers found. Her request is worth keeping in mind.
"If you came here after Oregon was hip, you have to pay it forward."
Website of The Eyrie Vineyards
Written mostly by Dan
Photos mostly by Chas
of Wine Is Serious Business
I just finished writing up some notes from my visit to Weingut Willi Schaefer over the past summer. He makes some amazing wines!