DAVID HILL 50TH ANNIVERSARY TASTING – David Hill Vineyards (8/1/2015)
Don't call it a comeback. It's strange to discuss the third wave of discovery with regard to a vineyard. Wine is an industry full of research, documentation, and history, but time can obscure as well as enrich, and the David Hill vineyard has experienced both over the last few decades. Planted in 1965, the old vines here have continued to mature, developing the relationship between their site and their fruit. But many stories have lay quiet, becoming more mysterious as general knowledge and familiarity with this historic site have faded. Recently though, interest has been growing again, and some of Oregon's most unique vines are getting attention from people who are ready to embrace the story of this site. The Stoyanov family has continued their journey of restoration and growth, adding to their team to expand the reach of David Hill wines, and growing the family by selling less famous varieties from tiny old parcels to other local producers such as the Teutonic Wine Company and Golden Cluster.
Charles (Chuck) Coury came to Oregon in 1965 convinced, after extensive climate research, that Oregon was a place to grow great Pinot Noir. Today, stories related to Pinot Noir nearly always circle back to Burgundy, for reasons both noble and cynical. However, Chuck's inspiration came from the red wines of Alsace and he thought that Oregon's climate was similar the growing conditions found in that mountainous region of France. Chuck followed the Alsatians both with variety selection, and vineyard management techniques, which occupied his mind and practice. Mentions of this are rare today, but the amount of Riesling planted in many of the early vineyards suggests that he was not alone in his Alsatian inspiration. Of course, Oregon is neither Burgundy nor Alsace, and these ideas would be starting positions, from which an industry with its own unique identity would emerge.
On the First of August, 2015, a group of family, friends, and local press gathered to celebrate the 50th anniversary of the vineyard, tell stories of the past, and set the stage for future growth. Charly Coury, Chuck's son, was there, and he gave a lot of credit to his mother, as well as his father. He said that Chuck had the green thumb, and was a visionary, always looking for a new breakthrough. His mother though, had the adventurous spirit, and was willing to start a family and business in a run-down old farm house where grapes hadn't been grown for decades. Her enthusiasm for adventure made this bold venture possible.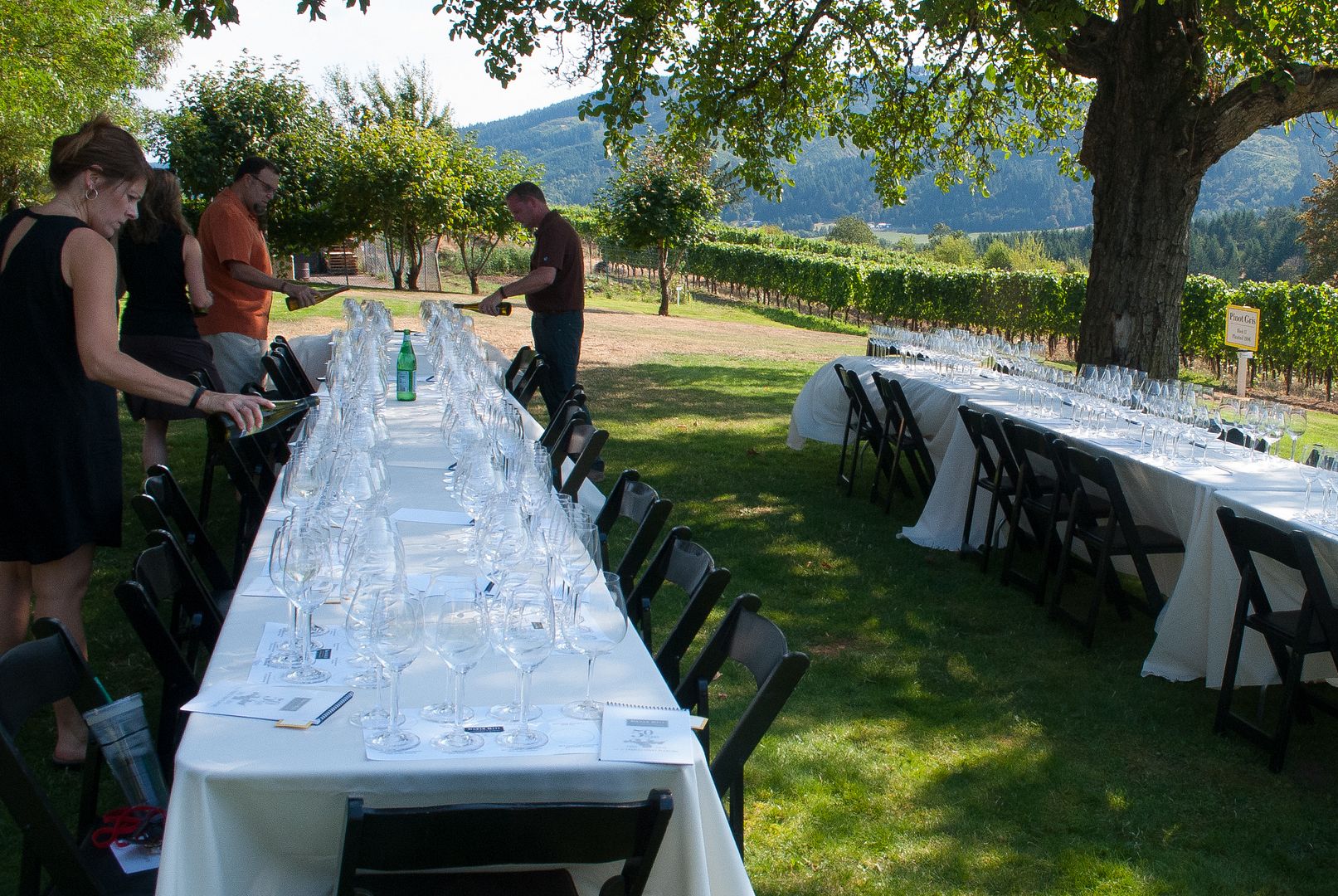 David Adelsheim remarked that Chuck was probably the smartest person in the wine business in the early days, and that he really pushed the quality of viticulture in the region. There were stories of him seeing the condition of another producer's vineyard, and then later showing up with a crew to help the owner clean it up. Chuck's heart and mind were focused on how the grapes should be grown. According to David, he was always researching, and thinking of what needed to be discovered or learned to grow grapes better. Someone joked that he only made wine because that's what one did once you had grown grapes!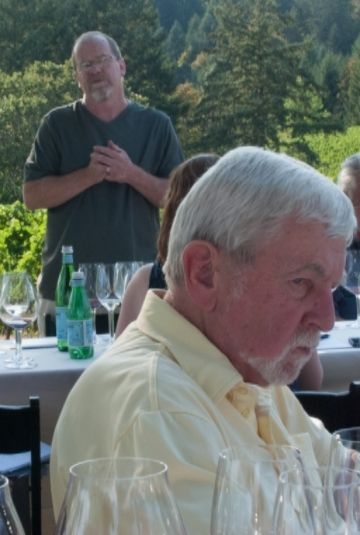 Ownership transitions, and financial challenges have made historic vintages of the Coury wines very rare, but the Stoyanov family has begun saving some of each vintage, and the samples shared at the event give a look toward the future as much as they look through the recent past. In many ways, the wines were also an introduction for me. I've tasted a number of their wines in the past, but never in a focused line up like this. This gave me the chance to contemplate their character across vintages, and to look for consistent flavors or experiences. Winemaker Jason Bull, joined the team when they decided to hire a professional in 2008, and it seemed like you could taste his growing familiarity with the fruit and the winery. In some cases, the more recent wines were my favorites.
Gewürztraminer Flight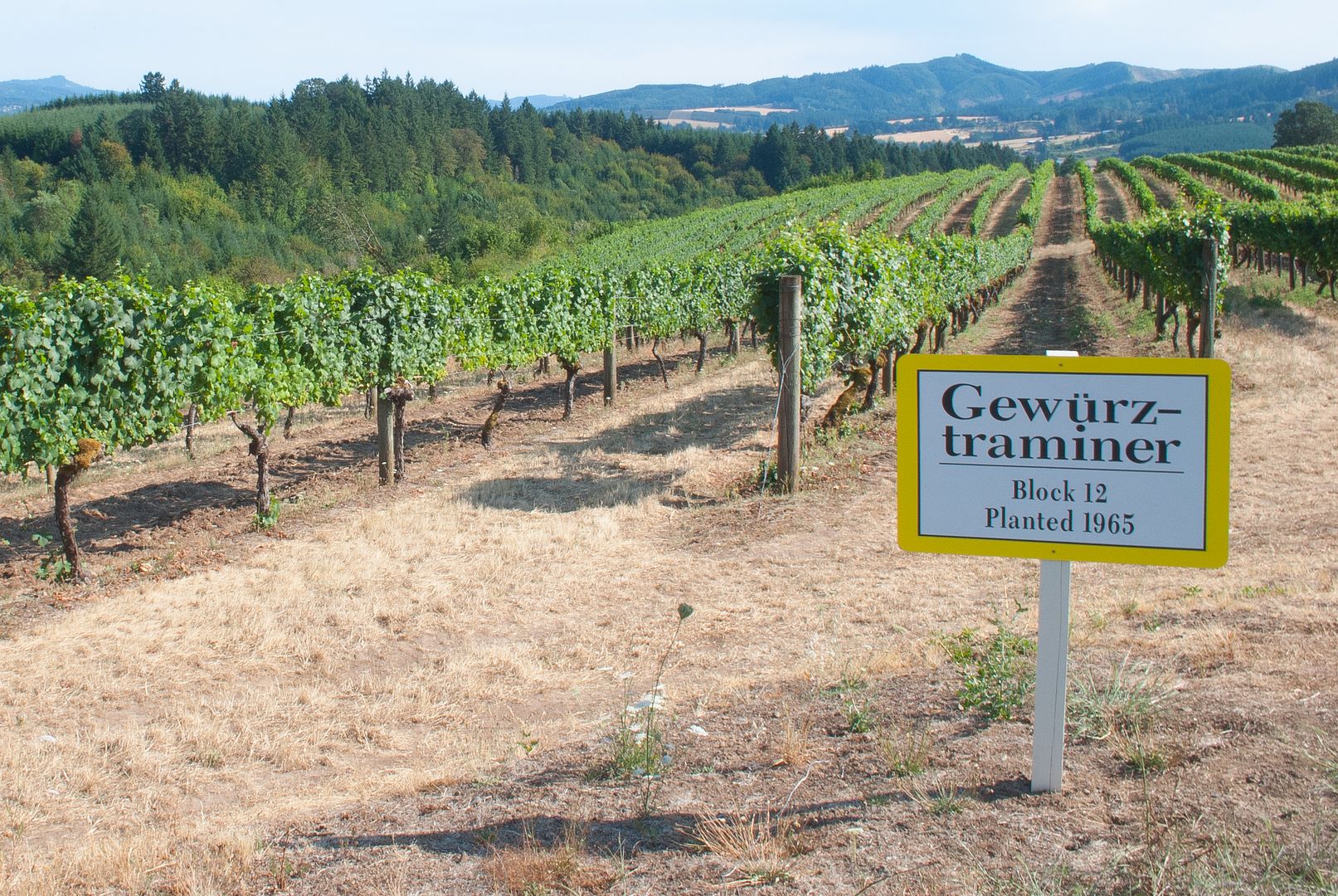 The first flight was four vintages of Gewürztraminer. I wasn't able to find much of a common thread here, only that I definitely preferred the lighter expressions to the sweeter, richer ones where the fruit seemed to lose some focus. The lime style acidity is definitely something I hope to see more of in future vintages.
Riesling Flight
Next up was the Riesling, which always has my attention. The coolers years were definitely more enjoyable for me, and as the years progressed, it seemed like different ideas were coming together and building upon each other to good effect.
Coury Clone Pinot Noir Flight
In general, the Pinot Noir wines were darker than I expected, but most were showing plenty of acidity and complexity. Everyone assumes that the Pinot Noir vines he first planted are Alsatian clones, but soon we'll know for sure. The Dick Erath Foundation is funding an effort to have the genes sequenced, so we can find out their source.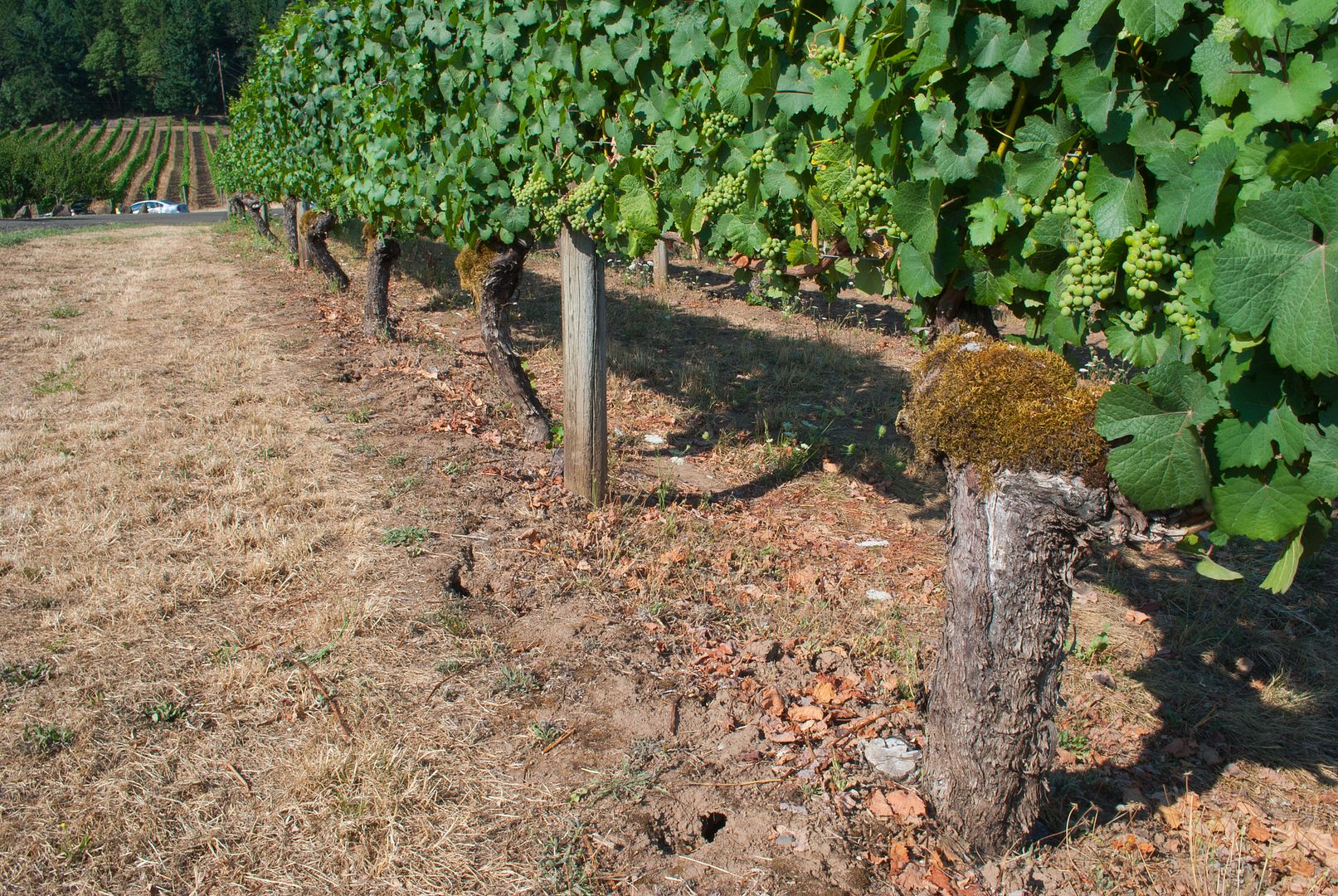 It's impressive to know that pre-prohibition records of vines that were eventually torn out still led to a cornerstone of Oregon's modern wine history. It's wonderful that during changes in ownership, financial challenges, and substantial swings in popular opinion of what good wine should be that everyone honored these original plantings, Pinot Noir and otherwise. I'm sure there was temptation to replace some, if not all of them, and their preservation keeps doors open for historic and interesting wines to keep flowing from these rows. Block 21, the original Coury Pinot Noir, continues to be vinified on its own, and Jason continues to make wines out of the estate's Gewürztraminer, Riesling, Chardonnay, Muscat, Pinot Blanc, and Pinot Gris. The David Hill Winery's connection with their community and their history makes me excited for their future, and I know I'm not the only one.
Posted from CellarTracker