TASTING RIESLING AT JOS. CHRISTOFFEL JR. – Ürzig, Germany (9/7/2011)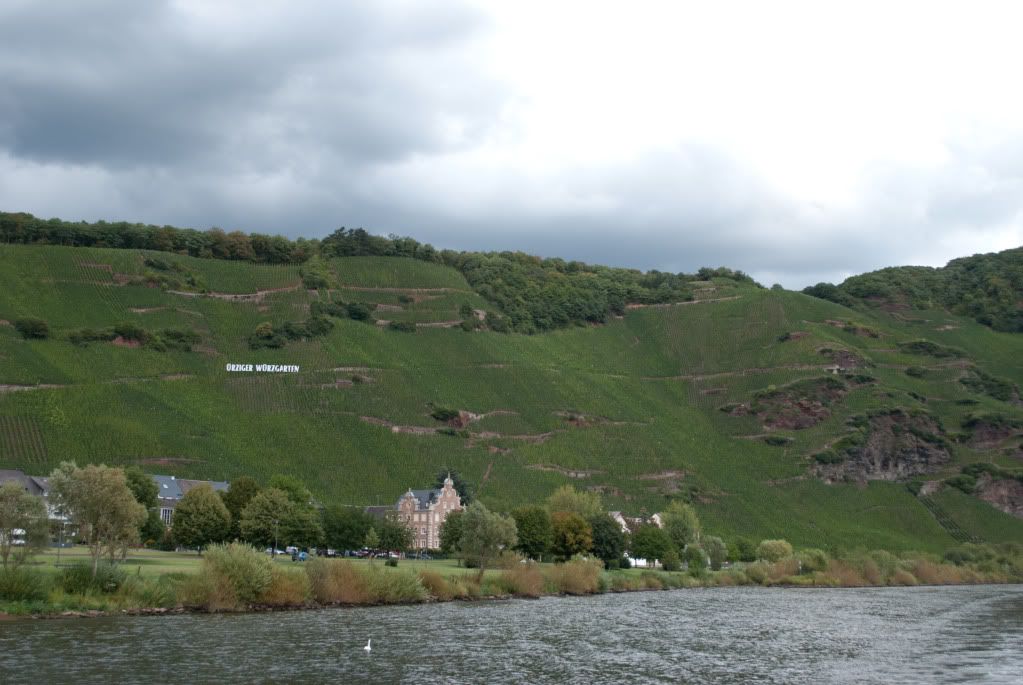 The 1992 Ürziger Würzgarten Auslese from Jos. Christoffel Jr. captured my heart before I planned my visit to Germany. High quality Riesling, and a reputation for holding wines in the winery cellar to release later made this one of the wineries I most hoped to visit. A local importer and friend, Ewald Moseler, was able to set me up with an appointment. My original date had to be modified because David Schildknecht of the Wine Advocate was going to be tasting there that week as well! This turned out very nicely for me, as there would be wines open from his visit that I'd get to taste!
Thankfully, Ürzig was within walking distance of my hotel in Rachtig. More thankfully, some fellow Americans, Barnaby and Olga Tuttle from the Teutonic Wine Company, had tasted there recently, and they drove me by the door in advance to help me find the place. With modesty that seemed characteristic of the Middle Mosel, the winery was indicated only by a tiny sign near the doorbell.
I left very early, to be sure I was on time, and to give me a chance to walk through the vineyards on the way. Leaving the highway on the river bank, I hiked up a road into the vineyards, gaining elevation and strolling past rows upon rows of Riesling vines.
A bit of hail damage was visible here and there, but for the most part, the vines looked healthy. The grapes were nearly ripe, and it was an enjoyable sight to see so many of them growing from the rocky soil.
The roads through the vineyards however, are designed for agricultural access, not wandering tourists. At a fork in the road, the "obvious" branch back toward the town of Ürzig was clearly signed as a dead end. I was early, but not early enough to spend an hour lost in the vineyards. It was also a long way to backtrack down the road I came up. The obvious solution was to cut through the vineyards to get back down to the road along the river. I managed to stay upright, but I gained further appreciation for how steep these vineyards are. My boots dug into the rocky soil, step by step, until I finally made it to the road near the preserved ruins of a Roman wine press.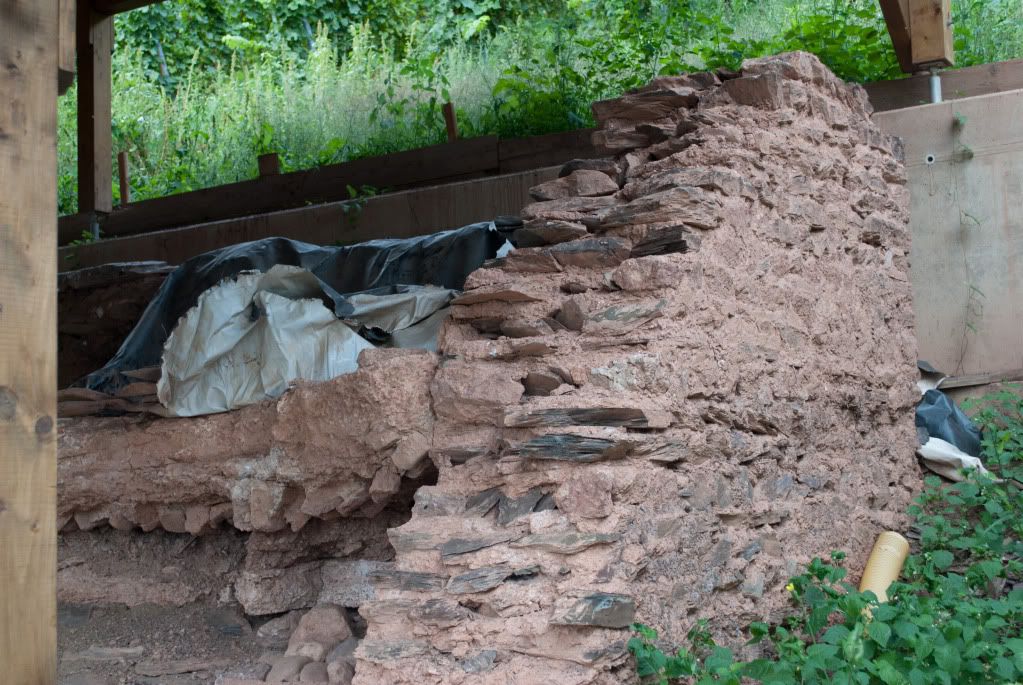 Looking at red stones that were placed 2000 years ago really forced me to contemplate the history of these vineyards. Thankfully, my misguided scenic tour didn't set me back enough to miss my appointment. I arrived in Ürzig just in time.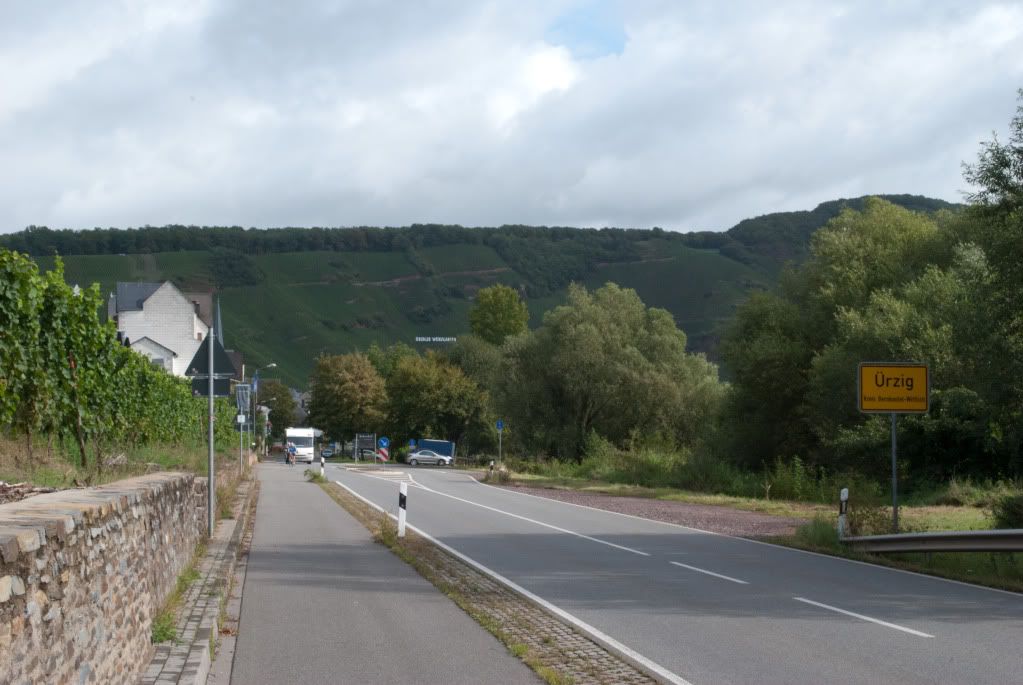 KaJo Christoffel is the owner and wine maker here, and he seated me at a large table in a beautiful gathering room. Everything was decorated precisely, and there was a sense of class that would have been intimidating if not for the warm hospitality and cheerful nature of my host.
Miscellaneous Current Releases
I was quickly given a handful of open bottles, and a glass. KaJo asked if he could take care of other things around the house while I tasted. I quickly agreed. Of course, it was the polite thing to do, but it also allowed me to really dive into the wines and focus on putting my impressions into words. We had some grins over my poor German, and he asked me which of his wines was my favorite. I told him that I was most fond of the 92 Ürziger Würzgarten Auslese. He nodded, and left the room while I started tasting.
Ürziger Würzgarten Spatlese
After a few minutes, he returned, with another handful of bottles, all Ürziger Würzgarten. Now this was exciting! I began to set them in order, and he again excused himself. Spatlese and Auslese were mixed in here, but I've separated the notes for clarity.
Ürziger Würzgarten Auslese
To my great surprise, this exchange repeated itself a few times, and the wine continued to pile up on the table. He would regularly ask how I was doing on the lineup. Consistently, he would seem surprised at my slow progress, but happy that I was taking my time to write notes and enjoy the wine. Like nearly every producer I've encountered, he was happy to see someone enjoying and contemplating the wines he shared.
As I got well into this flight, I realized that I was in rare territory. I've had a few tasting experiences that will remain remarkable no matter what else I taste in my life, and this is one of them. Not only is it incredible to taste this many vintages vertically, but the quality of some of these was spectacular. I'm certain that many of these picks were intentional, and I'm humbled every time I think about it. I'm not an importer, I'm not a famous critic, I'm just a traveling American who loves Riesling, and KaJo chose to share some incredible examples from his cellar. As I write this, I'm sure that there's nowhere else in my notes that you can find a cluster of wines scored this high. I'm suspicious that it will remain that way for a long time. These wines were magnificent, and across the board they show a deft expression of acidity that lingers on the palate like a ringing bell lingers in your ears.
Erdener Prälat Auslese
Within the treasures above, a few Erdener Prälat Rieslings were shared as well. They were mixed in, but again, I've separated out the notes to make it easier to read. Considering their quality, I'm pretty sure that they were included to show some high points from this vineyard.
Dessert Gems
Included in the wines above were a few 375mL bottles with tape on them. He explained that these were dessert wines and when I read the tape, I couldn't believe my eyes. This is stuff is rare, and quite expensive. Very little, if any of this makes it into the American market. Every time I look at these notes, I'm still in awe of the opportunity, and grateful for his generosity.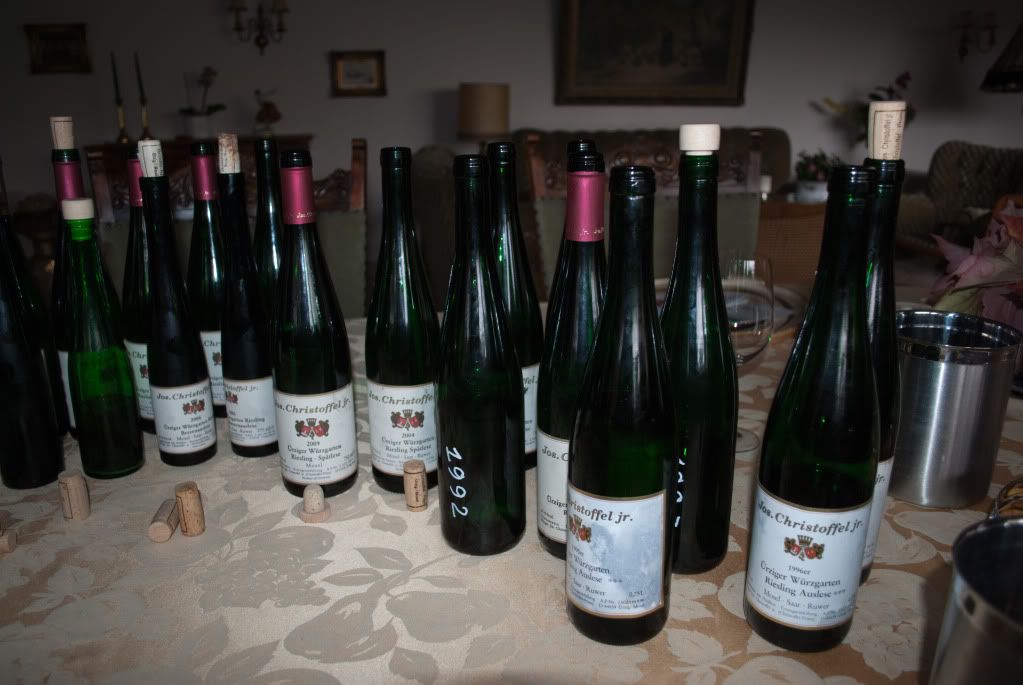 I was left with an incredible sense of gratitude, along with awe of his skill. He's been working with the Ürziger Würzgarten for many years, and it shows. Some brilliance jumps out of the glass and shakes your palate, while other bits of genius are ethereal. The ethereal elements tease your brain as well as your palate. It's shocking to realize that these qualities aren't in your imagination, or generated by your excitement, but that they're a part of the wine. They're a part of many of these wines. In this context, it's evident that these ethereal qualities are intentional, and tied into the vineyards themselves. KaJo knows that he's working with wonderful grapes, and these wines are creations of love and joy that reflect decades of experience. Jos. Christoffel Jr. Riesling is some of the best wine being made in the world today, and priced accessibly to almost everybody. His cellars offer the retail market an opportunity to taste aged wine in a way that very few modern producers can.
Posted from CellarTracker